AgraStrip Pro WATEX delivers rapid, on-site detection of mycotoxins in a variety of agricultural commodities.
AgraStrip Pro WATEX test strips are used with the AgraVision Pro Reader, both developed by Romer Labs.
The system features an intuitive walk-away operation. Extraction and assay have been streamlined, reducing steps to a bare minimum while setting new standards in accuracy and usability.
Sample preparation is quick and easy. Extraction and dilution procedures are the same for all mycotoxin tests. It is simple to test for several different mycotoxins in less than 10 minutes. No  sophisticated training required.
Test strips are available for total aflatoxin (B1, B2, G1, G2), deoxynivalenol (DON), ochratoxin A, zearalenone, total fumonisins (B1, B2, B3), and T-2/HT-2 toxins.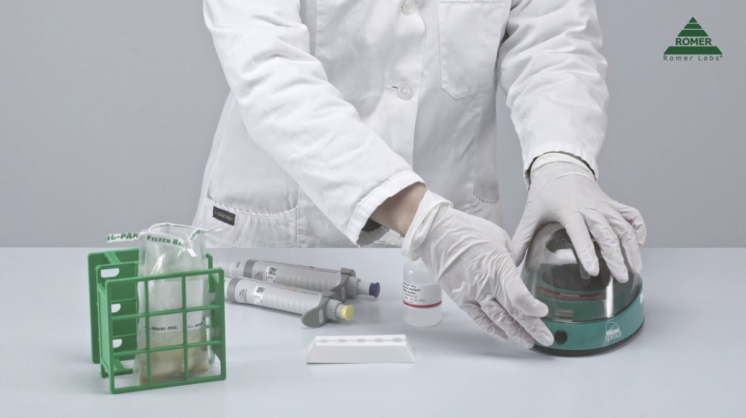 ---
---