The SCiO Cup is a small, portable near-infrared (NIR) spectrometer that provides accurate, consistent, and repeatable results – whether you are in the field or at a lab. You use an app on your smartphone to operate the unit and within seconds, results are automatically saved to your cloud account.
View SCiO Cup demonstration videos and brochure.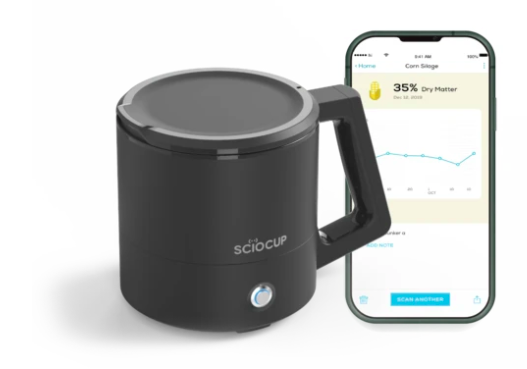 SCiO Cup for whole grains
SCiO Cup is the world's fastest lab-grade grains analyzer. It revolutionizes grains analysis by moving decision making out of the lab and into the field, the grain elevator, processing plants, and feed mills. The SCiO Cup performs non-destructive analysis of grains for moisture, protein, and oil.
Available calibrations:

corn moisture

soybean moisture, protein, and oil

wheat moisture and protein.

Track the location of each analysis.

Ensure materials meet internal quality control requirements.

Monitor trends, spikes, and abnormal events across time.

Substantially save costs with better quality control.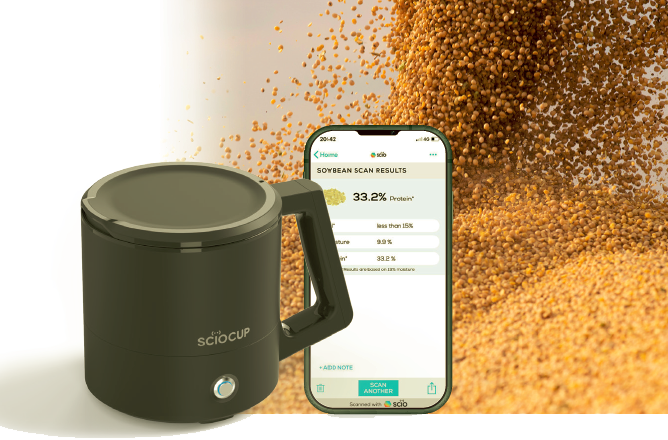 SCiO Cup for forages
The SCiO Cup is so easy to use that you can quickly and accurately test piles or bunkers daily to track trends.
Test feed materials to monitor dry matter content of forage.

Properly mix supplemental feed ration for better nutritional value.

Minimize leftovers and reduce costs.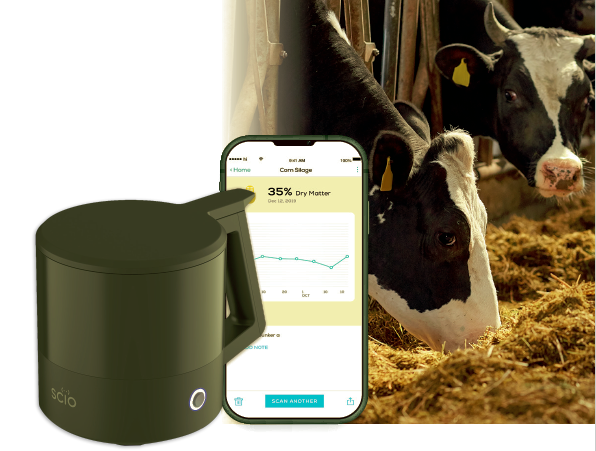 SCiO Cup for berries
The SCiO solution for berries allows for accurate, quick, non-destructive Brix analysis to ensure consistent, high-quality fruit is delivered the end consumers.
SCiO Mini is a pocket size solution used for single fruits and pre-harvest Brix analysis.
SCiO Cup analyzes Brix of 1-2 clamshells of fruits accurately within seconds.
Available calibrations:

strawberries
blueberries
blackberries,
and raspberries.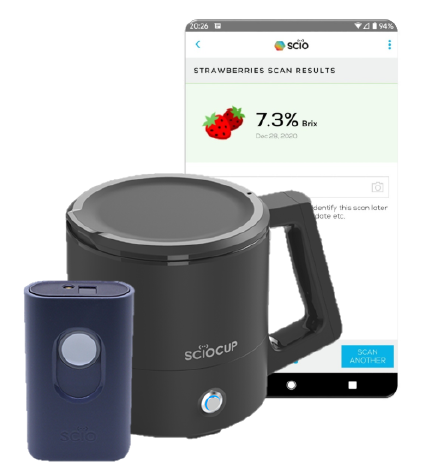 Cloud server
All scans are saved to your cloud account. An annual subscription fee provides you with access to your account. You can use the data for decision-making, tracking trends, and comparing results.
Connect to the SCiO device via Bluetooth.

Review past results via the app or web dashboard.

Manage users within your organization.