Carter Day manufactures precision hand sieves and dockage machine sieves.
Carter Day aluminum sieves are manufactured to meet the requirements of the Canadian Grain Commission (CGC) grading standards. We are able to inspect a Carter Day sieve and certify that it meets all of the criteria of an official CGC grading sieve.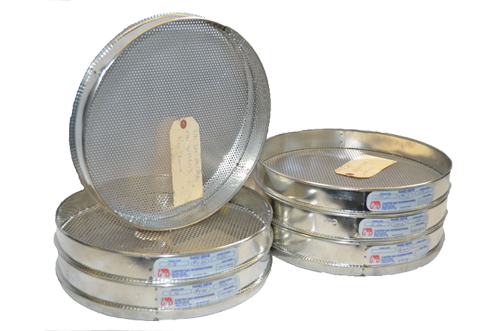 Sieves for non-commercial operations
We also carry hand sieves that have plastic frames and metal mesh. These sieves consist of a two-piece injection-molded frame held together with six fasteners. They are an economical option that will not bend, warp, or break. These sieves are suitable for farm operations, but not for commercial operations, as per the CGC.
Mesh flour sieve set
The 8" brass mesh sieve is used for flour. Falling Number and mycotoxin tests require a specific percentage of flour to pass through the mesh to help ensure accurate results.